Pe 5 martie 2015 ne dam intalnire la Aperitiv Creativ #5 cu Csaba Faix, PR Manager al startupului international de succes Prezi. Inainte, insa, de a afla cum a reusit Prezi sa cucereasca peste 55 milioane de utilizatori din 190 de tari (din 2009 si pana in prezent), am fost curiosi sa aflam ce pasiuni are Faix, care este parcursul sau profesional si ce ne pregateste pentru Aperitiv Creativ.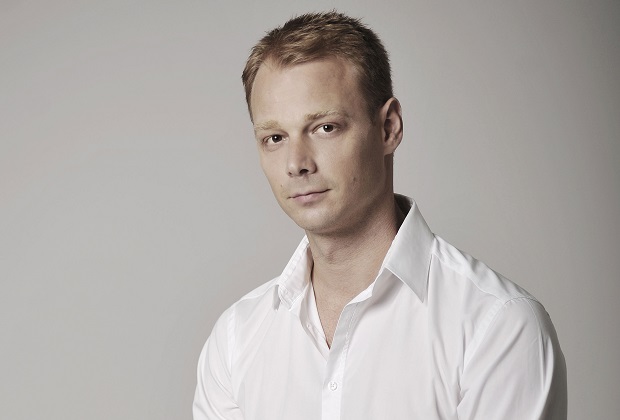 Photo source
ORICUM: What are the things happening around you every day that mostly catch your interest besides your job's tasks? 
Csaba Faix: I am a big foodie. I Love to cook and invite my friends for a dinner. I am really spontaneous and in many cases I ask my guests to give a helping hand to finish the meal. It is not only really helpful but makes the whole evening much more cosy. I love to travel and explore other nation's kitchen and traditions.
Apart from this, I try to stay in good shape. I do TRX and cross fitness although it is sometimes really challenging to squeeze into my schedule. As a former journalist I often follow not only the news but the industry itself. I am deeply fascinated by the recent improvements of journalism. The startup scene and technology also interests me a lot.
O.: If you were a presentation in Prezi, how would your professional story look like?
C.F.: Wow. Really such a good question. Actually, my professional story  would really well onto a Prezi, as I am working with communication for almost 20 years now although in a different way. So, if I'd zoom into the big picture –what you can easily do with Prezi- I think I would divide my professional life into 3 segments. First would be titled 'finding my way or invent myself'. It would about my university years, about my first editor and my first job as a summer intern at a news agency in Hungary. My fellowship to London, at the BBC and the tons of students job from being a wedding video producer to being a mascot in a Supermarket.
The second chapter would be about my professional broadcast journalism career. I spent almost 9 years at Hungary's leading news program as a political correspondent covering political turmoil and violent demonstrations, national elections and floods or the US Presidential Election and the Arab Spring from Egypt.
The third part would be about doing the other side of communication. I have started to give media trainings and consultancy through my own company. After I have joined Prezi and run the International Communication.
With the last frame, I would still wait a bit

O.: Have you ever been to Romania before? If yes, what was your experience about?
C.F.: Yes, I was in Transylvania several times and was speaking at a conference last year at PRBeta conference in Timisoara. I am really interested in Romania and looking forward to learn about similar globally successful companies like Prezi. I think the startup scene in Romania is really promising.
O.: What are you the most curious about to discover during your visit to Bucharest?
C.F.: I would like to meet the local startup and tech scene. I am keen on to meet people in my position to talk with and learn from them It is always exciting to discuss the challenges with someone in the same boat.
O.: What kind of audience do you imagine you will encounter as a speaker at 'Aperitiv Creativ'?
C.F.: I am hoping to meet smart and interested people and as much as I learnt about Aperitiv Creativ I am pretty confident  it will happen on March 5th.
O.: Why should we meet you on Thursday, 5th of March @Aperitiv Creativ?
C.F.: I hope I can give you an exciting and interesting insight about how Prezi became globally successful and share our experience about building a tech company.
Interviu realizat de Andra Rotaru